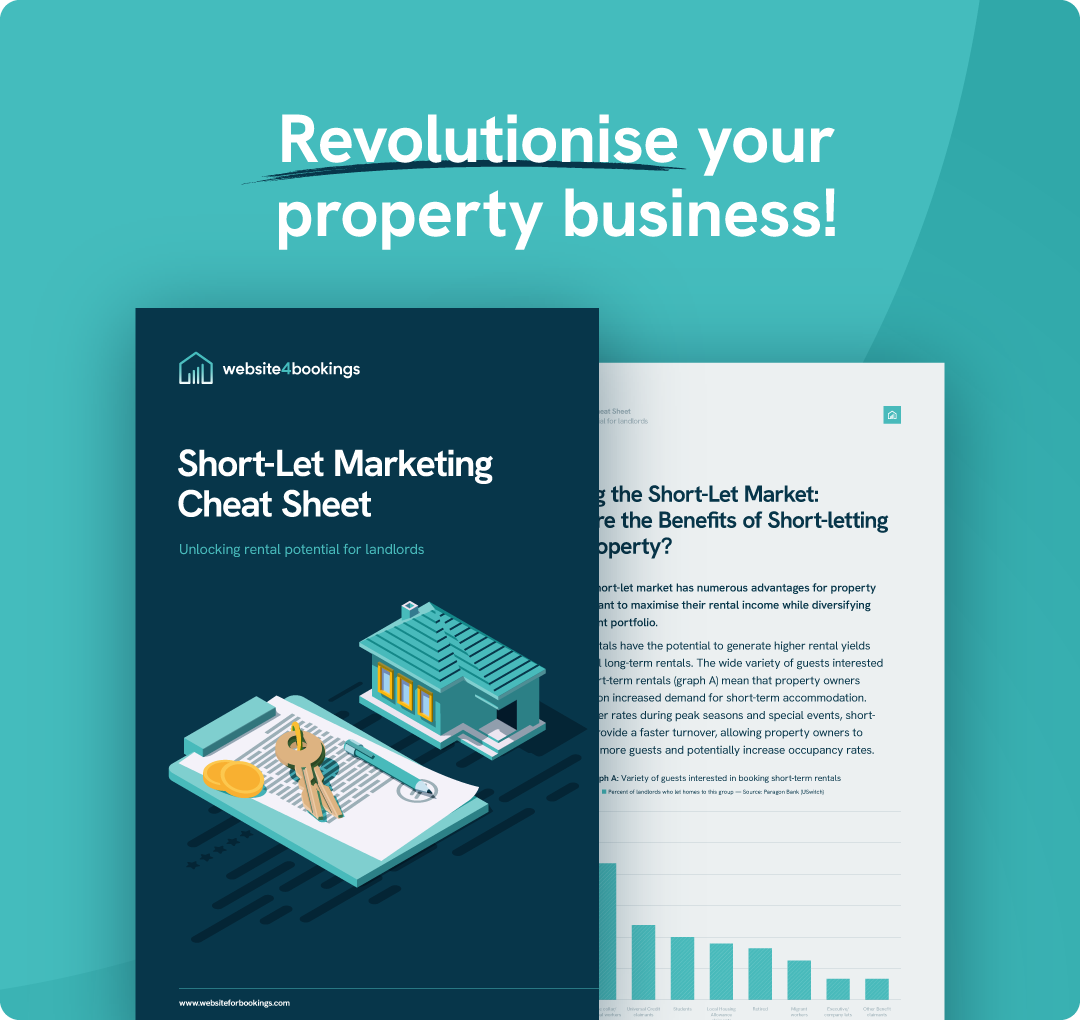 Congratulations!
You've just taken the first step towards revolutionising your short-let business!
Your eBook will go straight to your inbox. If you don't receive it please check your email spam / junk filters.
If you're eager to get started with your marketing right away, you can book a consultation with us to discuss your specific business plan and how we can tailor our services to your needs!
ABOUT OUR SERVICES